Be

In The Know..

Whats the first concern we have when thinking about our roof ? Leaks & keeping the wet and elements outside!

However, roof ventilation in your loft plays an important key role in letting your home breath and expell rising condensation, along with household odours.

Having the right amount of ventilation circulating through your loft will ensure a long life span for your roofing timbers. Saving on unnecessary costly roof repairs, or spending thousands on a complete replacement down the line.

Over the past 20 years damp and roof timber damage has become more common than ever before. This is because most older homes today have installed loft insulation without proper ventilation.

In the past uninsulated lofts had natural draughts due to being poorly insulated or having no insulation. This enabled condensation & odours along with household heating to rise and escape. Today we want to keep the heating in our homes, but at the same time we need to expell condensation and odours.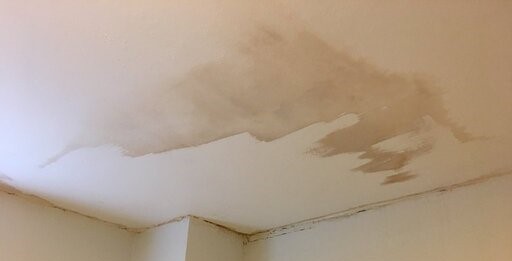 Generally we only learn of loft ventilation problems when tell tale signs appear in our homes, such as damp patches coming through the ceiling. When romoving items in long term storage such as general household items as seen in the packed loft above, they can become moldy over time and damp.
What things increase loft condensation?
Covering & Blocking Vents
We offer free surveys and solutions for homeowners in N Ireland, get in touch!
Call 08000 996074
Book Free Survey